I am so happy to have received a month-long fellowship from the Civita Institute to go to Italy for a month to make pinhole photographs. The Civita Institute is based in Seattle and gives three fellowships a year to all types of people. Here is a quote from their website:
Fellowships are open to architects, planners, designers, artists, writers and other arts professionals practicing in all states west of the Rocky Mountains, including Washington, Oregon, California, Idaho, Nevada, Utah, Arizona, Montana, Wyoming, Colorado, and New Mexico. They provide an unparalleled opportunity for the recipients to undertake a project of their own choosing related to current or anticipated professional work, in a highly unique setting, far from routine obligations.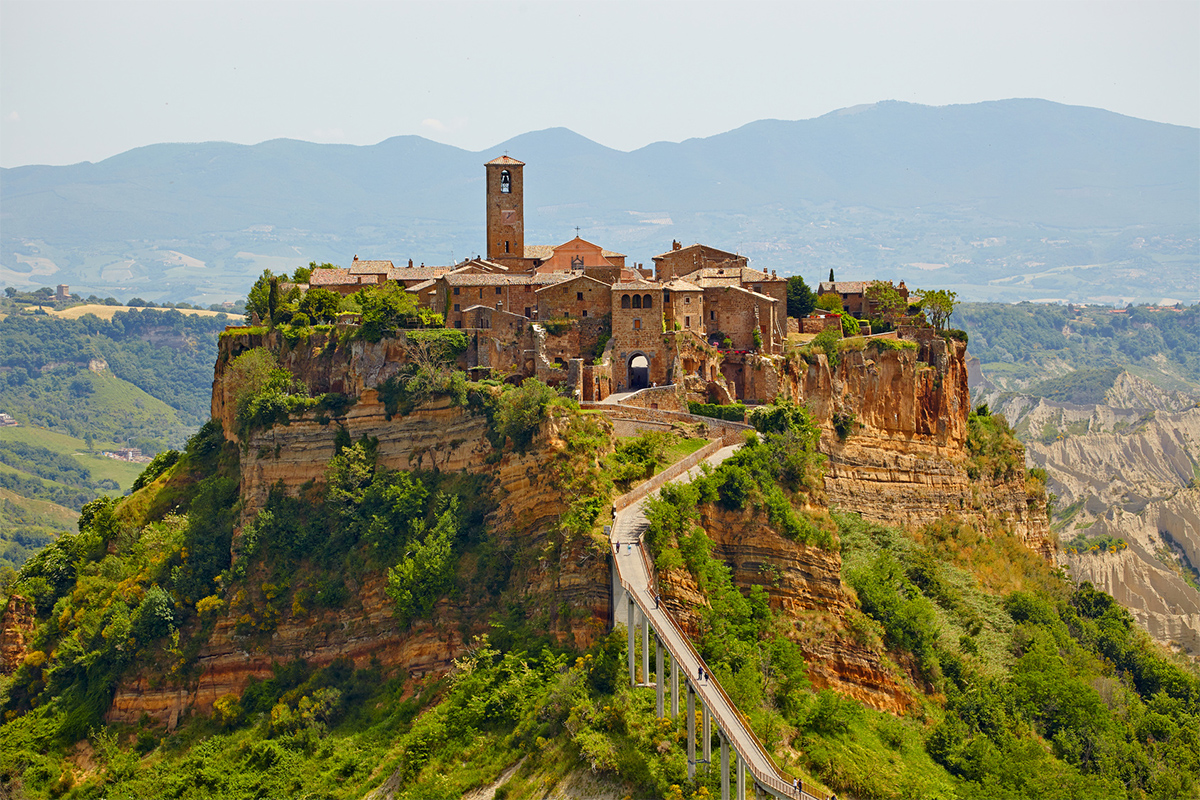 I will go to Civita in November and do long exposure pinhole photography with color negative film in a big camera and on paper in recycled tins. These tins/cameras will expose for the entire month I am there. The landscapes on film will be 30 to 45 minute exposures. Civita is an ancient Etruscan town teetering on a hilltop with no cars and a small year round population. I love the last line of the Institute's statement where is says I will be in a highly unique setting far from routine obligations. I am so interested to see if I can capture a both the history and the present in one long exposure. Below are three views of the town. In the meantime, I have a lot to think about and many questions to be answered…..The featured image is from when I was in Italy for seven weeks in 1998. A photograph on film of a Via Cava: an old Etruscan road dug deep into the tuffa rock. This one near Sovana. It was taken as a vertical, cropped for this blog. I hope to explore more of these roads in the countryside when I am there. You an see more of my Italy work from the earlier trip here: https://www.janetneuhauser.com/italy/
With the exception of the featured image which is mine, the Civita images in this blog are from the internet.